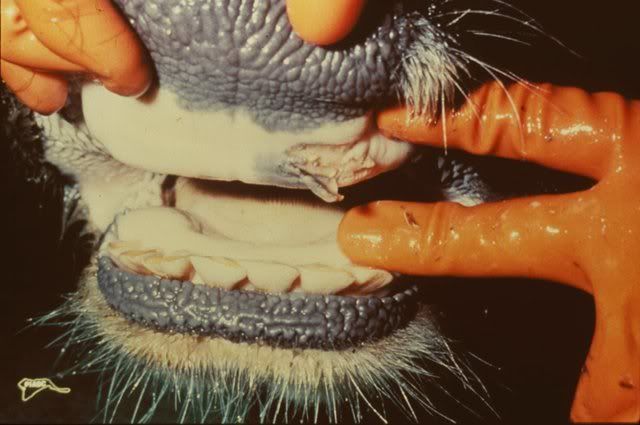 1) DILLIGENCE! check out frequently updated show info over here --->
2) Thanks to everyone who has been coming out to the green womb, the last show was SMALL POX +
BIG & TALL
: both of whom crushed it properly.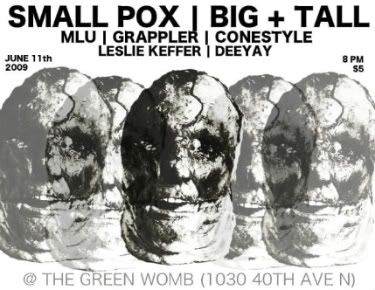 SMALL POX - 6.11.2009 @ the green womb
BIG + TALL - 6.11.2009 @ the green womb
So far shows have been going off with few hinderances but let's all remember that if you need the stars to align to play a "good" set then don't play live music.
3) Due to the fact we have been making more than one (1) pressing of releases, a
PAYPAL
account will be up and running soon.
Which leads us to...
4)
NEW RELEASES!SAFG26 - mlu/lazy magnet "bond by circumstance"
CS30
"in short - a mental retrospect where you realize the tension never involved each other and how you will attempt to avoid everything south of richmond. the best way to bond... it's truly 2009."
$4 ppd
SAFG27 - faster detail/outmode
CS30
"a chance meeting between two beat junkies just when the moods turned around during the "bond" tour. realizing this wasn't a pass-er-by lip service release never to come to fruition, both parties hopped up double time and got this done just in time for the mlu "boycation" tour."
packaged 11th hour style - recycled pbr boxes (found at skylab) highlighted & stamped.
$4ppd
*****UPCOMING RELEASES*****
**********************************************************************
* MLU/THE NEW FLESH LP
on
CEPHIAS TREAT
,
HUMAN CONDUCT
,
BREATHMINT
,
ROOFLESS
, &
SAFG
*****NON-SAFG*****
**********************************************************************
* MLU 7"
on
SHARKBITE
* LESLIE KEFFER & VALERIE MARTINO/OUUTMODE LP
on
EMBASSY
Repressing of LESLIE & VAL'S "PRISSYWILOW" 7" originally on
I Just Live Here
backed with OUTMODE - we ask "who the fuck is outmode?"
* MILTON w/ OUTMODE "fog of life" CS
on
BREATHMINT
Some say the best ideas come from a clear mind, but the best executions come from a cloudy one. Consider this collaboration almost as awe-inpiring as watching time-lapse film of a dying world; microphones, glass and tape manipulations all filling your current void with more void... just have your epiphany before coming out the other side.
+++++++++++++++++++++++++++++++++++++++++++++++++++++++++++++++++++++++
5)
parts and pieces (of past ticiples) + russian tsarlag 'fall 2009' tour
...DATES TBA...
6)
RANDOM GEAR FEST wrap-up...

'mmm... underbellies."
earlier this month RGF went down in the hazard st. warehouse in the heart of the philadelphia underbelly...
FULL VIDEO COVERAGE can be seen @
BREATHMINT